Come to Weimar!
We will develop a suitable course programme with you.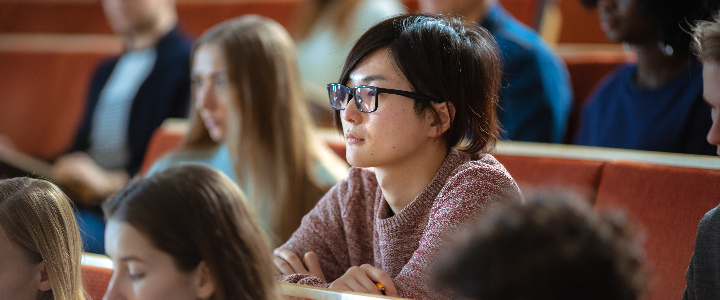 Internationale Further Education
We have been developing specialist courses for interested parties from abroad, especially for Chinese and American guests, for many years. These are particularly intended for designers, architects and those from related professions. Whether these are students, company employees or even company directors – the multi-day courses create a bridge between education at home and getting to know the respective course of study or occupation in Germany. The specialist courses focus on Weimar, as the birthplace of Bauhaus (1919), and the principles and impact of this world-famous art school. Furthermore, we provide theoretical and practical instruction in specialist subjects using a diversity of methodological approaches. These include talks, guided tours, excursions, company visits and creative workshops. The multi-day courses conclude with the presentation of a certificate or confirmation of participation. Our international partners are agencies, associations, companies and universities. We coordinate and organise the course contents with them and are happy to offer additional services as well.
Preparation of the specialist course
Coordinating the course contents and developing a course concept | Selection of specialised talks, workshop, excursions and tour objectives
Agreeing on additional services | Catering, accommodation, transfers
Inviting the participants, support team and teaching staff
Preparing an offer (course programme, finance plan and agreed services)
Performance of the specialist course
Organising the course programme
Coordinating and organising instructors, rooms and seminar technology
Employing a specialist course director for the entire programme
Selecting and employing a course tutor
Booking of bus or rail transfer services
Reserving accommodation
Organising company tours and excursions
Preparing confirmation of participation certificates
Follow up
Evaluating course programme | Contents, methods, schedule, accommodation, catering, transfers etc. with the participants and the cooperative partner